Download MP4[56M]
Materials:

Paper: [PDF 15.6M].
Supp: [ZIP 49.8M].

Figure 2: Comparison of the layout of the Bus1138 graph data with downward constraints generated by different methods: (a) unconstrained stress majorization (UC); (b) IPSep; (c) SV; and (d) our method with weight vij set to be 4.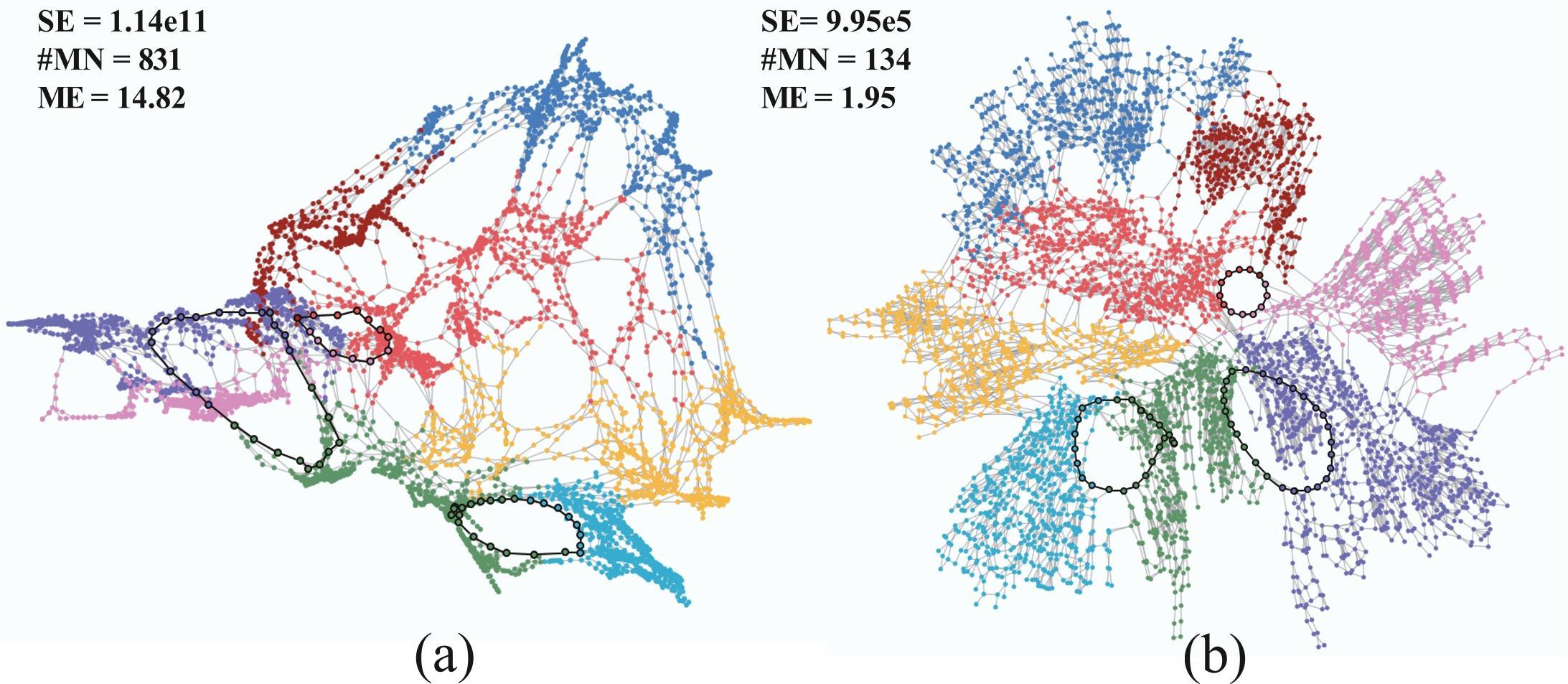 Figure 3: Comparison of the layout of Bcspwr10 with cluster non-overlap and circle constraints generated by SV (a) and our method with vij set to 3.5 (b).

Figure 4: Exploration of circles in the Ego-network. (a) results generated by using cluster non-overlap constraints, where 16 communities are separated; (b) results generated by enforcing circle and star shapes to two selected nodes: 686 and 3980, the highlighted sub-graphs are shown in the detail views. (c) results generated by enforcing path constraints to these two nodes, the detailed node label information is shown in the detail view.
Acknowledgements:
The authors would like to thank Zeyu Wang and Tong Ge for their help in making the video, and the anonymous reviewers for the valuable comments. This work is supported by the grants of NSFCGuangdong Joint Fund (U1501255), the National Key Research & Development Plan of China (2016YFB1001404), National Foreign 1000 Talent Plan (WQ201344000169), Leading Talents of Guangdong Program (00201509), Shandong Provincial Natural Science Foundation (2016ZRE27617), Shenzhen Science and Technology Program (JCYJ20170413162617606), and the Fundamental Research Funds of Shandong University.